Education
Find It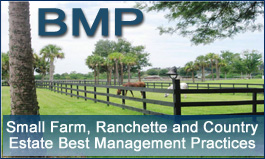 Activities and Education
Education has been recognized as the number one priority of the Soil and Water Conservation District. Continuous efforts have been made to provide education through the schools and public workshops to maintain an awareness of the individual roles we all play in conservation.
2017 Poster Contest Topic: "Healthy Soils Are Full Of Life"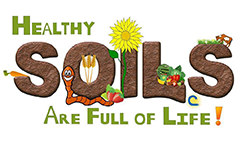 Indian River Soil & Water Conservation District announces the 2017 Conservation Poster Contest. This contest gives students in Grades K – 5 the opportunity to learn about their environment and express their ideas about natural resource issues through art. Prizes range from $75 to $25. The National Poster Contest theme "Healthy Soils Are Full Of Life" is based on the 2017 National Association of Conservation Districts Stewardship theme. Due 12/19/16 judged on 1/9/17
Contest Tips
|
Entry Form
|
Flyer
Poetry Contest
All Indian River County students in grades 3, 4 and 5 are invited to submit an original poem that exercises their individuality and creativity as it applies to the annual Stewardship topic. As with all of our contests, the topic is determined each year by NACD. This year's topic is "Healthy Soils Are Full of Life" . Prizes will be awarded to the top three winners in each grade category. Poems are due at the District Office by February 17, 2017 and will be judged on March 16, 2017. All posters submitted must contain the Title "Healthy Soils Are Full of Life" to be considered for the contest.
Envirothon
The Indian River Lagoon Envirothon is a multi-county team competition for students from area high schools and middle schools. Using a study guide with teacher assistance, students compete in the disciplines of: soils, aquatics, wildlife, forestry, and the Indian River Lagoon. There is also a different 'current issue' station each year. Winning teams (high school) from each county may continue in competitions at state, and if successful, national levels. This year's competition will take place at Dale Wimbrow Park, Airport Dr. W, Sebastian, FL 32958 on 2/24/17, (772) 589-5050. For more information on how you can get involved or start a team, please visit www.irlenvirothon.org.
Best Management Practices
The primary focus of this manual is to address the expansion of "Small Farms, Ranchettes, and Country Estates" in rural areas by providing relevant information that facilitates the implementation of Best Management Practices (BMPs).
Small Farm, Ranchette and Country Estate Best Management Practices Manual
Workshops - Staff have assisted Indian River County Extension Service in presenting workshops on conservation issues such as irrigation water management, pond management, etc. Referrals are made to Extension Service to assist cooperators in finding all the necessary information to help them make educated decisions.
GREEN THUMB GARDEN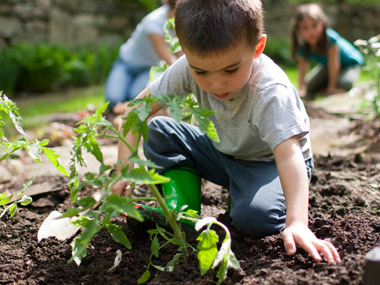 1. Select a clear plastic glove and write your name on it.
2. Wet 5 cotton balls. Wring out, they do not have to be soaking wet.
3. Dip cotton balls into seeds. You will want to keep track of which seed is in each finger.
4. Put cotton ball with seeds attached-into each finger of glove. Cotton ball needs to be at the tip of the finger.
5. Tape to windows, chalkboard or a refrigerator if you're at home.
6. Seeds will germinate in 3 to 5 days. Keep a plant diary.
7. Transplant after 1 1/2 to 2 weeks. Cut bottom of glove's fingers and transplant cotton ball and small plants into soil or moss.
8. After growing to full size, plants can be made into a salad.
For more fun garden activities for kids, visit
kidsgardening.org
Butterfly Garden
Indian River SWCD in partnership with Natural Resources Conservation Service (N.R.C.S.) educated 2nd & 3rd grade students on gardening and the students of Citrus Elementary School in Vero Beach planted a Butterfly Garden on 5/6/16 that they will continue to maintain. Click the images to enlarge.