Welcome to Indian River Soil and Water Conservation District

Delivering natural resources conservation technology and education to local land users since 1945
Learn More
Find It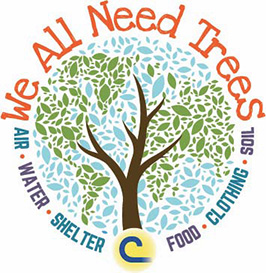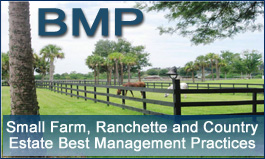 About Us
Statement of Function
The Indian River Soil and Water Conservation District (IRSWCD) was organized for the purpose of developing a program of management and conservation of the soil, water and related natural resources of the County, and to promote and encourage the voluntary implementation of conservation practices on privately owned land. A locally elected board of non-salaried public officials governs the District. The Indian River County Board of County Commissioners (BOCC) provides office space, some equipment, supplies, and salary for a Staff Assistant II. The District works in cooperation with the Florida Department of Agriculture and Consumer Services (FDACS) and the United States Department of Agriculture Natural Resources Conservation Service (USDA/NRCS). Nondiscrimination Statement
Boundary / Service Area
The Indian River Soil and Water Conservation District shares a boundary with Indian River County, Florida.
Boundary Map
Services Provided
The district provides a variety of services related to the conservation of our natural resources. Please call or visit the office for more information at (772)770-5005, 1028 20th Place, Ste. A, Vero Beach, Fl. 32960
List of Services
Creation Document
Creation of the Indian River SWCD is authorized by the
Soil and Water Conservation Law, Chapter 582
, enacted by the State legislature in 1937.
Originating Document
|
Florida Special District Handbook
Contact Information
Address: 1028 20th Place, Suite A Vero Beach, FL 32960
Email: swcd@ircgov.com
Phone: (772)770-5005
Website: www.indianriverswcd.com
Registered Agent: Robert C. Adair Jr, 1028 20th Place, Suite A Vero Beach, FL 32960
Board Members
• David Gunter - Citrus Grower and Water Management - Term: 2012-2016
• Robert C. Adair Jr. - Agriculture Research - Term: 2014-2018
• Robert Lindsey - Citrus Grower - Term: 2014-2016
• George Simons - Civil Engineer - Term: 2015-2018
• David L. Cox, Ph.D. - Ecologist - Term: 2014-2018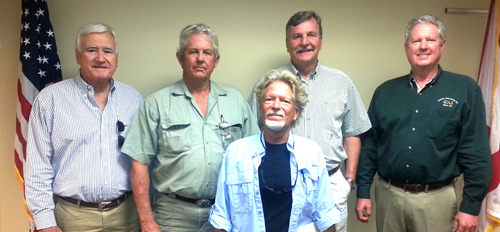 From Left: Robert Lindsey, Chairman David Gunter, Vice Chairman Bob Adair, George Simons Front: David Cox
General Financial Information
Fiscal year period: October 1 - September 30
2015/2016 Approved Budget
|
FY 2014 Annual Financial Report