Location
Find It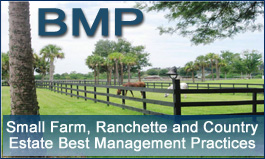 District Location and Boundaries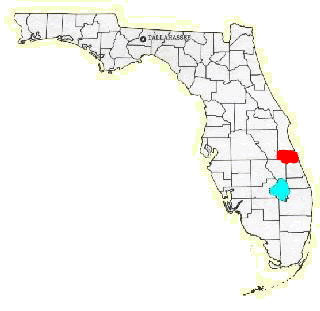 Indian River County, Florida. Nearly two-thirds of the total land area of the district is west of I-95, however, more than 90% of the population resides in the eastern third of the county. According to the University of Florida Bureau of Economic and Business Research (July 1998), the population of Indian River County is 106,690 with a projected population of 107,300 for the year 2000. The unincorporated area has a population of 67,146, while of the municipalities, Vero Beach has the largest population-17,745, Sebastian n-15,115, Fellsmere-2,468, and finally, the smallest municipalities, Indian River Shores and Town of Orchid, make up the balance of the population. District Map
The land along the western boundary of the county is used primarily for range and pastureland with residential development. To the east of that area is the St. Johns Marsh, a large freshwater marsh extending the entire length of the county. Included in this significant wetland is the 6,000 acre Blue Cypress lake. And the land between the marsh and I-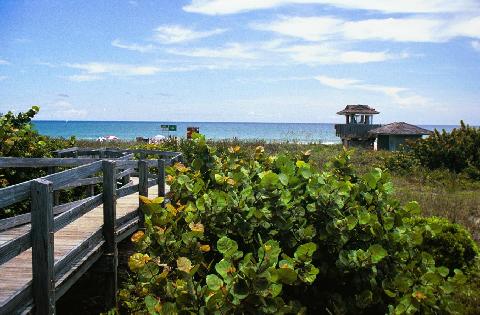 95 is devoted primarily to agriculture. Much of this land is drained marshland now used for citrus or pasture.St. Johns River Water Management District Technical Publication 5297-4 states that there are 32,920 acres of land in the county of which 27,264 acres are covered by water. According to the Indian River County Property Appraiser(1999) there are 174,673 acres in some form of agricultural production.The 1997 U.S. Census of Agriculture states that there are 437 farms in Indian River County with an estimated market value per farm of $1,243,117. There are 85,820 acres of cropland, including 7 farms with 1,050 acres of vegetable. Citrus is the major crop in the district with 343 farms having a total 72,971 acres in production. Alfalfa and other wild hay and silage are produced on 6 farms with a total 511 acres. There are 63 farms with a total inventory of 19,197 cattle and calves, and 5 farms with 292 poultry layers and pullets.
Topography and Drainage: Elevation varies from about three feet along the Indian River Lagoon to approximately sixty feet above mean sea level along the west boundary line. The topography is relatively flat with an average slope of less than two feet per mile. Slopes are steeper (0 to 8 percent) along the two ridge areas. The Atlantic Coastal Ridge runs north and south along U.S. Hwy. 1, and the Ten Mile Ridge near Interstate 95 also runs north and south.Originally, water flowed north, and during periods of heavy rainfall, east through gaps in the ridges. Now, a complex series of canals and ditches has altered what would be the natural drainage of the county.
Climate and Rainfall: According to the USDA-NRCS Soil Survey of Indian River County the mean annual temperature is 74 degrees Fahrenheit. Temperatures vary from an average daily minimum of 52 degrees Fahrenheit in January to an average daily maximum in July of 90 degrees Fahrenheit. Below freezing temperatures occur one to three times per season. Some years pass without freezes occurring. The average annual rainfall is approximately 52 inches.