Services
Find It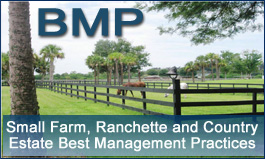 Services
The district provides a variety of services related to the conservation of our natural resources. Please call or visit the office for more information at 772-226-4397, 1800 27th Street, Building B; Vero Beach, FL 32960.
• Conservation Planning - Conservation Planning Assistance helps the land user to make management decisions based on practical considerations. The plan includes: environmental evaluation, planning maps and soils information, record of land user's decisions, nutrient and pest management, and technical information. Growers are encouraged to use Best Management Practices (BMPs) in their plans of operation.
• Drainage Design - Land users crop growth requirements will at times need to remove excess water during the growing season. Field ditches, ditches, and culvert pipe design and sizing are part of the Conservation Planning system.
• Flood Maps - National Flood Insurance Program maps are available for viewing to determine locations of flood zones.
• Wetland Maps - National Wetland Inventory maps provide details as to the location and type of wetlands in the county. These maps are available for viewing.
• Historical Aerial Photographs - Department of Transportation aerial photos from 1943, 1951, 1957, 1971, 1980, 1984-85, and 1991 are available for viewing.
• Topographical Maps - "Topo" maps show elevations and drainage systems. Available for viewing.
• General Information - Numerous brochures, fact sheets, resources, etc. are on display in the office.